The term "Etymology" is the study of the origin of words.  The practice of etymology is uncovering the truth by tracing the root of a word.
A few years back, I earned the ire of an elderly man when I failed to recognize his 'supersinger' granddaughter accompanying him on the train.  With my nose firmly in a book, I looked up only when there was a flurry of activity in front of me when one of the co-passengers recognized the young eleven-year-old.  The elderly man was even more aghast at my temerity when I asked who she was!
He felt I was being blasé about this serendipitous meeting with the rising star.  He could not understand the concept of not watching TV, and hence I did not recognize his granddaughter.  Suffice it to say that I received quite an earful from my sister too. She followed Vijay's super-singer and felt I had missed taking an autograph or a photo with Nithyashree when she was a budding star.
Borrowed from French blasé, it means being jaded, unimpressed with, or indifferent to, unconcerned about
nonchalant about, offhand about, uninterested in, uninvolved in/with something because one has experienced or seen it so often before.   Gen-Z finds the word- 'blah' encapsulating all the above and more!
As a result of not watching too much TV those days,  I had missed out on the accidental, unforeseen, chance, coincidental, lucky, unexpected, fortuitous, serendipitous meeting with the rising star. I had missed an opportunity of taking a selfie with that young girl.
I had covered the etymology of the word "serendipity" in the Part VI of my Delving column. Do look up if you haven't!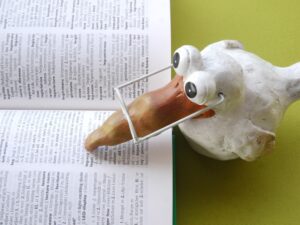 Fast forward half a decade, I have turned into a TV addict, a couch potato,  and an OTT 'junkie'.  Watching the first episode  of ' Guilty Minds,' I came across a word called Golpe. Golpe can mean coup d'état taken from the Spanish term golpe de estado.  It also has many other meanings like the following:
de um só golpe
at a stroke
dar um golpe em alguém
(

golpear

)
to hit sb
; 
(

figurative

: 

trapacear

)
to trick 
o golpe é fazer …
the clever thing is to do …
dar o golpe do baú
(

figurative

)
to marry for money
golpe baixo
(

figurative, informal

)
dirty trick
golpe (de estado)
coup (d'état)
golpe de mestre
masterstroke
golpe de vista
(

olhar

)
glance
; 
(

de motorista

)
eye for distances
Source:
https://www.collinsdictionary.com/us/dictionary/portuguese-english/golpe