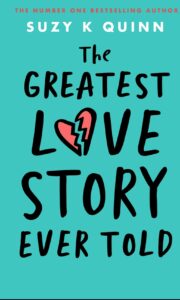 I read this because it came highly recommended. I am ever so grateful for the recommendation. The book begins with the quote:
For all the heroes, big and small.
To me, she is the hero for writing this book. Though it is a seemingly simple book, there is a depth about it that needs to be explored.
A young man, Michael Lamb meets a boy Callum for his research. His research topic is :
Boys from disadvantaged backgrounds are exposed to a culture of toxic masculinity. This negatively affects their relationships with females.
As anyone pursuing research, he very badly wants his findings to correlate with his hypothesis.
What follows when he meets Callum is more of his and the reader's journey along with Callum's own.  He takes Lamb through his journey of his friendship with a classmate of his and you encounter one of the most beautiful relationships. A book that takes you along for an emotional ride ensures that you don't just sniffle your way through but often grin, and chuckle through as the words envelop you while engaging, entertaining, and educating.
Every character you encounter is engaging even if they are not likable.  Best of all, Callum steals our hearts with the way he approaches life and leaves behind an impact so deep that it remains much after the book is read.
At the end of the book, Lamb realizes:
Much is made of researchers influencing subjects. But few studies consider how subjects influence researchers.
Does he feel the need to change his initial line of research by the end of the book? Has Callum a lesson for all of us?
 After the satisfying read, I came across the author's note which not only surprised me but made me ponder on the whims and fancies of the publishers and what they consider a good novel.
The author had submitted this manuscript to many publishers, and all of them rejected it. She finally decided to self-publish this story after wearing 'her big girl pants' in her own words. That phase itself showed her positivity and belief in her story.
The book is available for Kindle Unlimited subscribers.
I am going to take a leaf from the reviewer whose review made me lean toward this book and scream out:
PLEASE READ THE BOOK